Behind The Product: Special Showcase Series BMC Team Machine SLR01 Disc
An ode to BMC engineering, the second generation of the Team Machine SLR01 Disc has truly bested its predecessor. This bike is in a league of its own… wicked fast, incredibly responsive, lightweight, compliant, and now…..it has much better stopping power.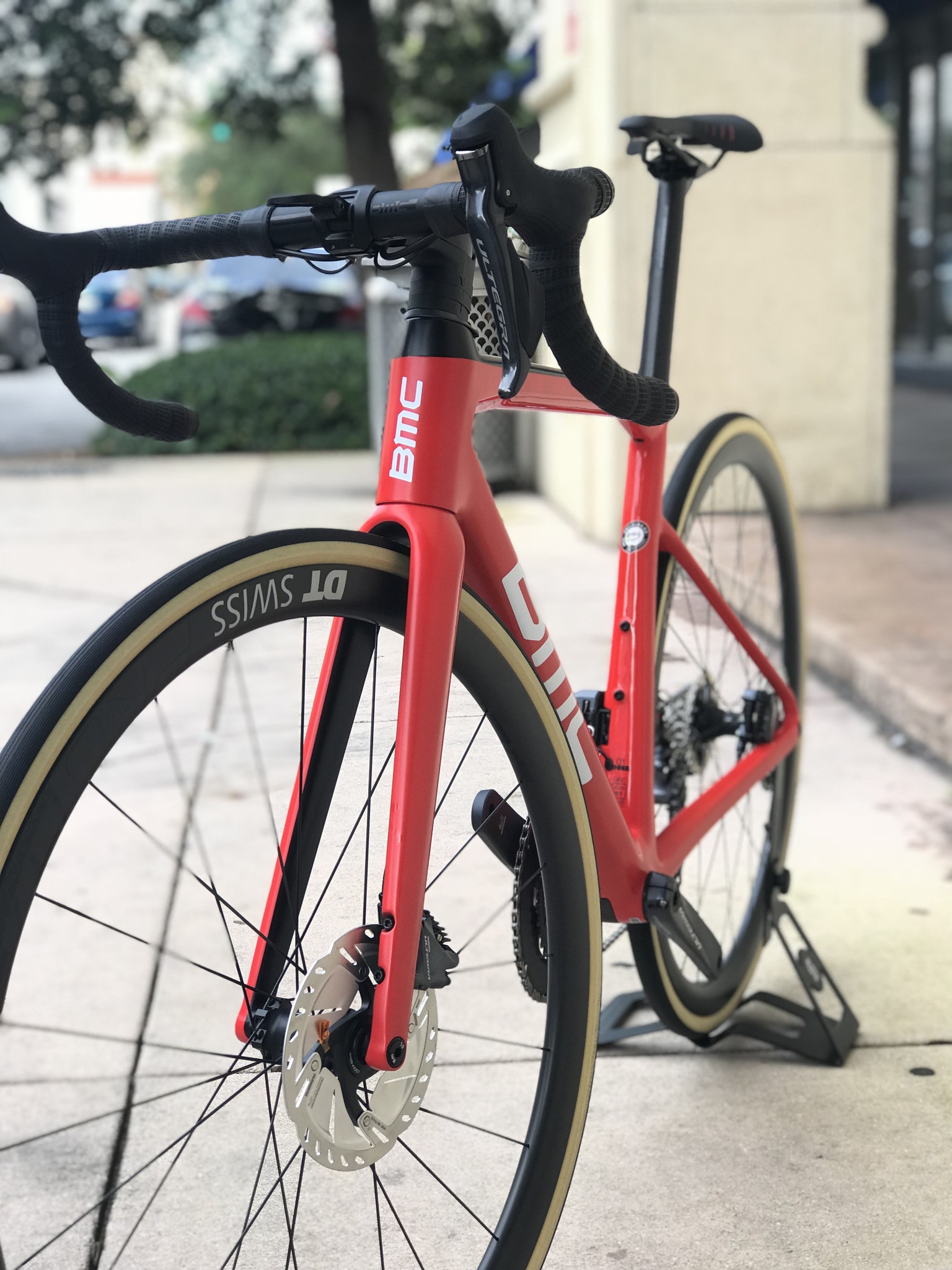 The BMC SLR01 has been at the forefront of BMC victories. Under top riders like Cadel Evans, Philippe Gilbert and Greg Van Avermaet the bike has earned podium spots in the Tour de France, Olympics and World Championships.
The Team Machine SR01 is a completely new frame for 2018/2019; developed by what BMC calls ACE. It stands for Accelerated Composites Technology, a super computer developed by BMC engineers which tested 34,000 different prototype iterations leading to this redesign. The system is able to analyze hundreds of variables such as tube shapes, carbon types, resins and layouts to identify the best frame design. This effectively condenses months or even years of prototypes into weeks.
Once ACE yields its prototypes, the frames are handed over to BMC's IMPEC Lab engineers. The IMPEC Lab team will perform both jig testing and real world testing using pro rider feedback.
Changes to the bike include for the first time disc brakes, the front using BMC's own Direct Frontal Flat Mount, which bolts straight through the fork instead of using direct mount. For the first time the bike also uses a new Integrated Cockpit System (ICS) which routes all brake likes and Di2 wires internally from the handlebar to the stem and into the head tube. The overall result is an impeccably sleek and aero front end where nothing is visible.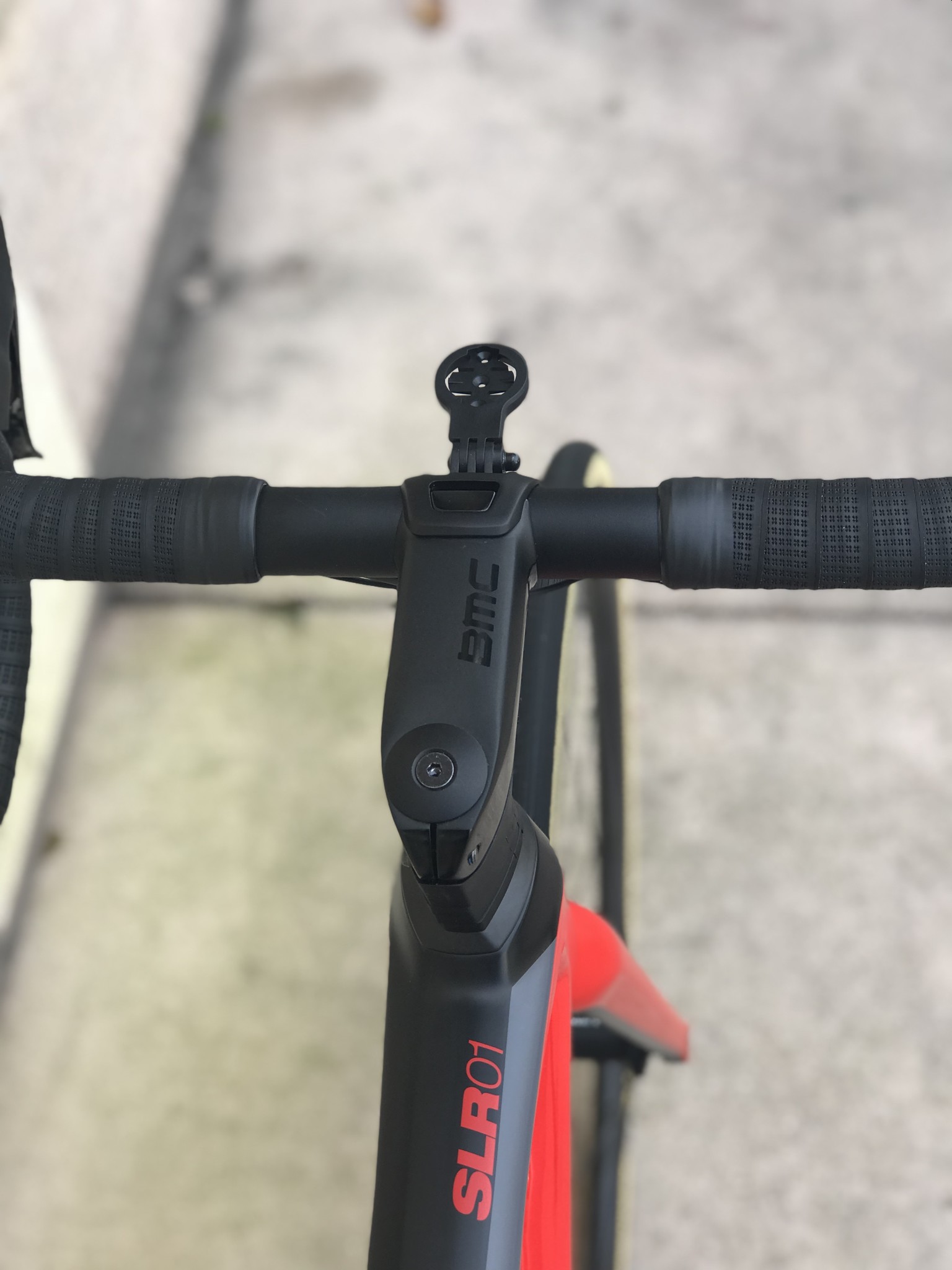 The frame is asymmetric, starting with the fork which is noticeably beefed up on the braking side. The downtube is massive, channeling all power straight into forward motion….this bike doesn't waste a watt; its acceleration is second to none. The stays continue the asymmetric ideas, and the seatpost clamp has been neatly tucked into the underside of the top tube.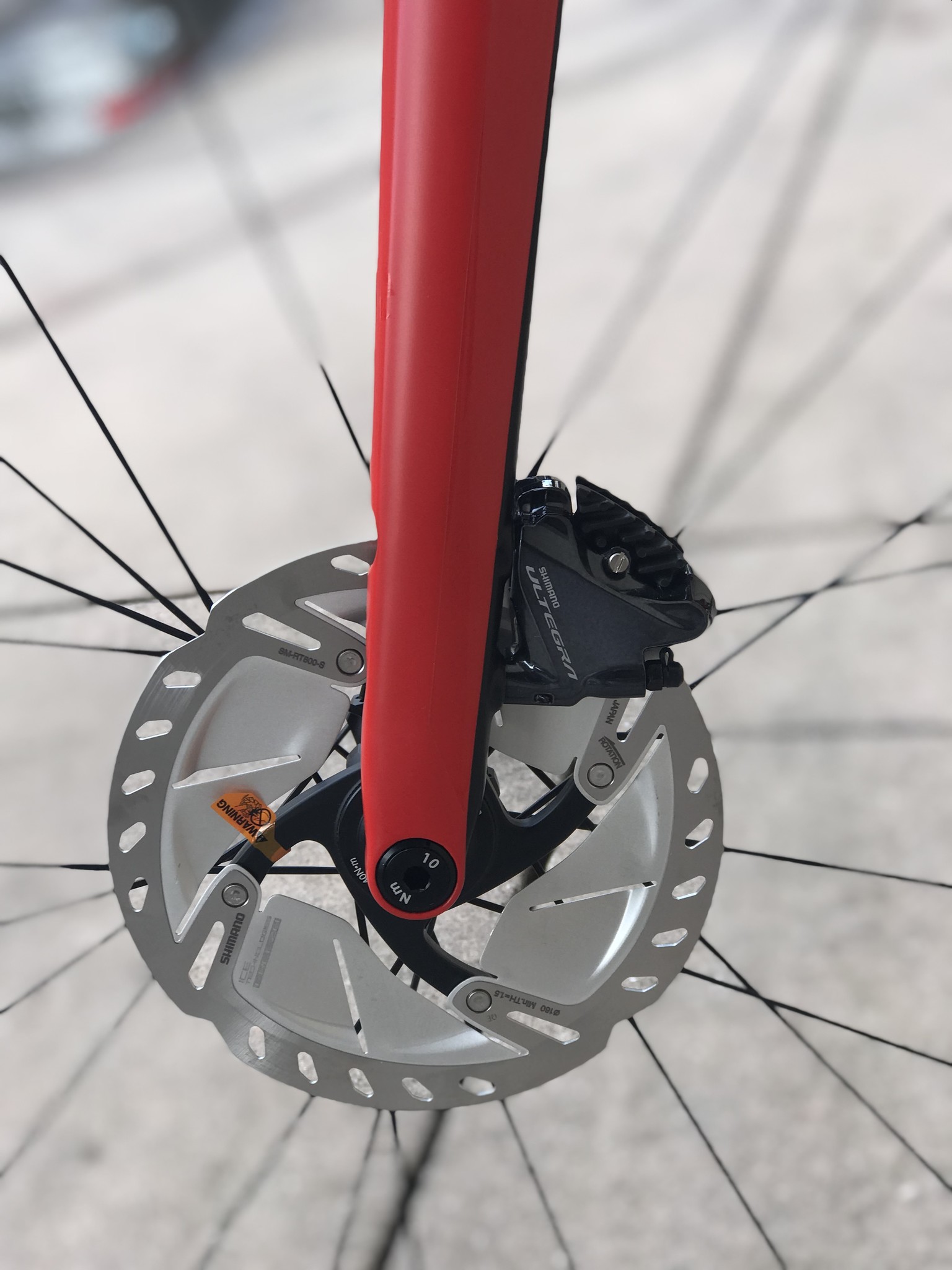 A bike with no compromises in ride quality, it comes with 25C tires for a supple, smooth ride. Every watt is rewarded with instant gratification as you can't help but grin at the rush of acceleration. It's perfectly comfortable doing a coffee ride with your friends, but pays in spades when you want to go fast. The handling is predictable, always tracking true to the lean of your shoulder. This is a weapon no matter the terrain.
For more information  visit our store, coffee is on us!