Hello, my name is Joshua Montoya a Master Fitter at No Boundaries Sport certified by BikeFit and Retul fitting methods. Why do I like Fitting? The reactions of the customer! When a rider with pain, discomfort, or the inaccurate position on their bike can achieve a more comfortable, powerful, painless position through the fit it creates a PRICELESS reaction! Do I enjoy Fitting? Yes! No customer is the same which makes every session very interesting. We go through a similar process but customers have individual anatomy and physical characteristics and different personalities which produces a unique experience each time.
Retul Bike Fitting $250
What is done during the Fitting process? The process consists of 3 important steps: Pre-fit Assessment (Interview), Physical Assessment, and Fit.
The Pre-Fit assessment. To be able to sit, talk and get to know the customer is very crucial. The main question I always have is: What is the rider's main concern or what are they looking to achieve with the fitting. I can learn about their experience in riding, the years the customer has been doing it, and dive into their futuristic goals. In like manner, I inquire about their previous injuries. 

The Physical Assessment. During this specific step, I go through a series of assessments. Which include Ischia Tuberosity width, forefoot angulation, arches, pelvis level, knee position, spinal curvature, spinal flexion, hip flexion leg discrepancy, and many others. This process better helps me understand each rider physical's uniqueness, flexibility, and limitations. Without this process bike fitting is incomplete.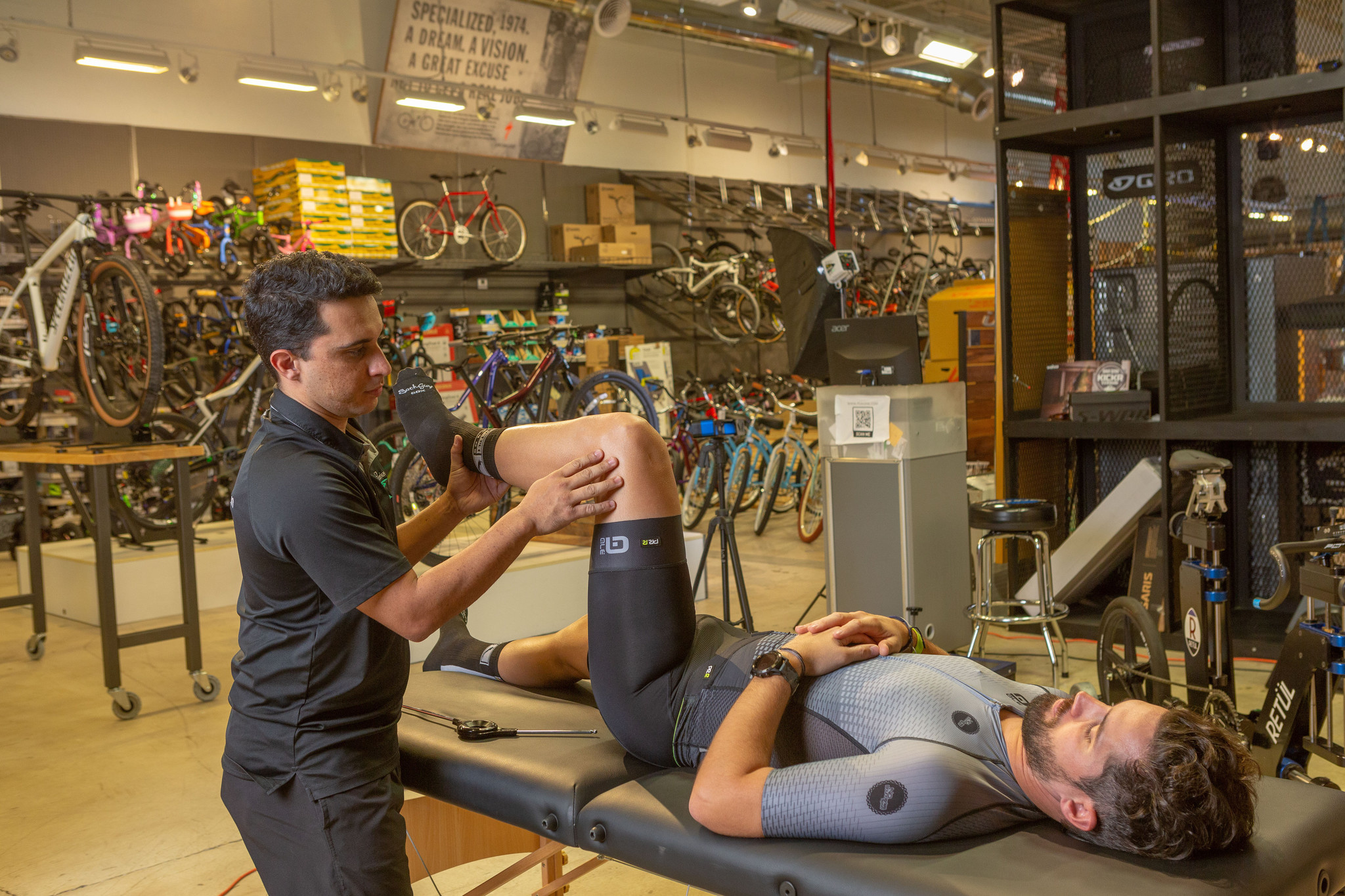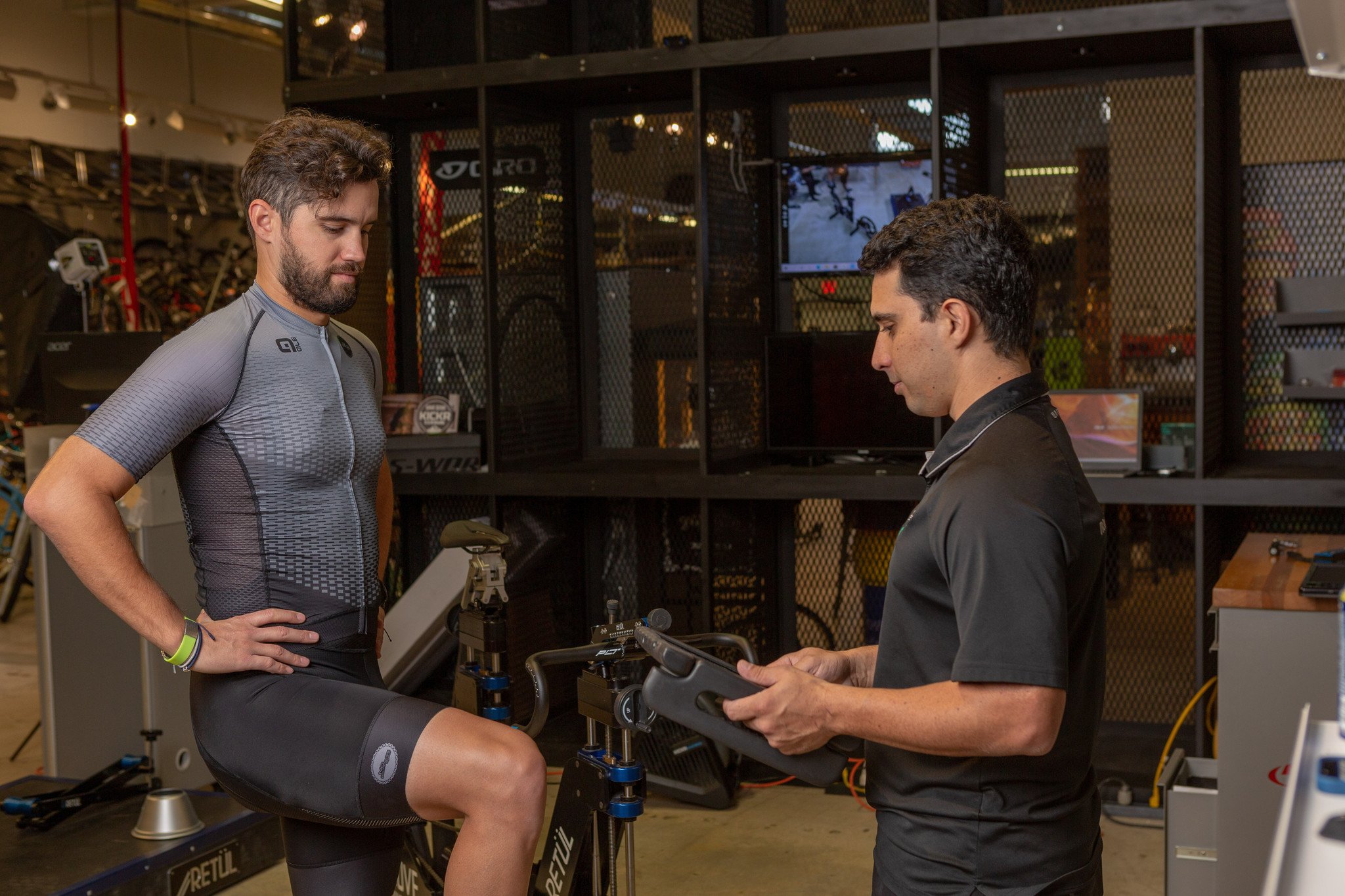 The Fit Process. This is the section that becomes very technological and interesting for the customers as well as me. Attaching eight body sensors to the rider gives us live data of the customer as they ride. I have tested this on myself and I have come to find it very interesting how any movement (even the slightest) can alter the angle of the body. Personally, I can ensure you that the plain eye can't see this without technology. Afterward, we find or make sure the sitting bone support is correct.

Saddle selection can be confusing when you read or buy online but trying them on the spot makes the biggest difference. After we have found the proper saddle the steps go from bottom to top. Starting with making sure the shoe is in good condition. We assure to find that the shoe is appropriate in length, width, and cleat placement. We continue to saddle height fore/aft as we also move on after to the handlebar width, reach drop, and lever position.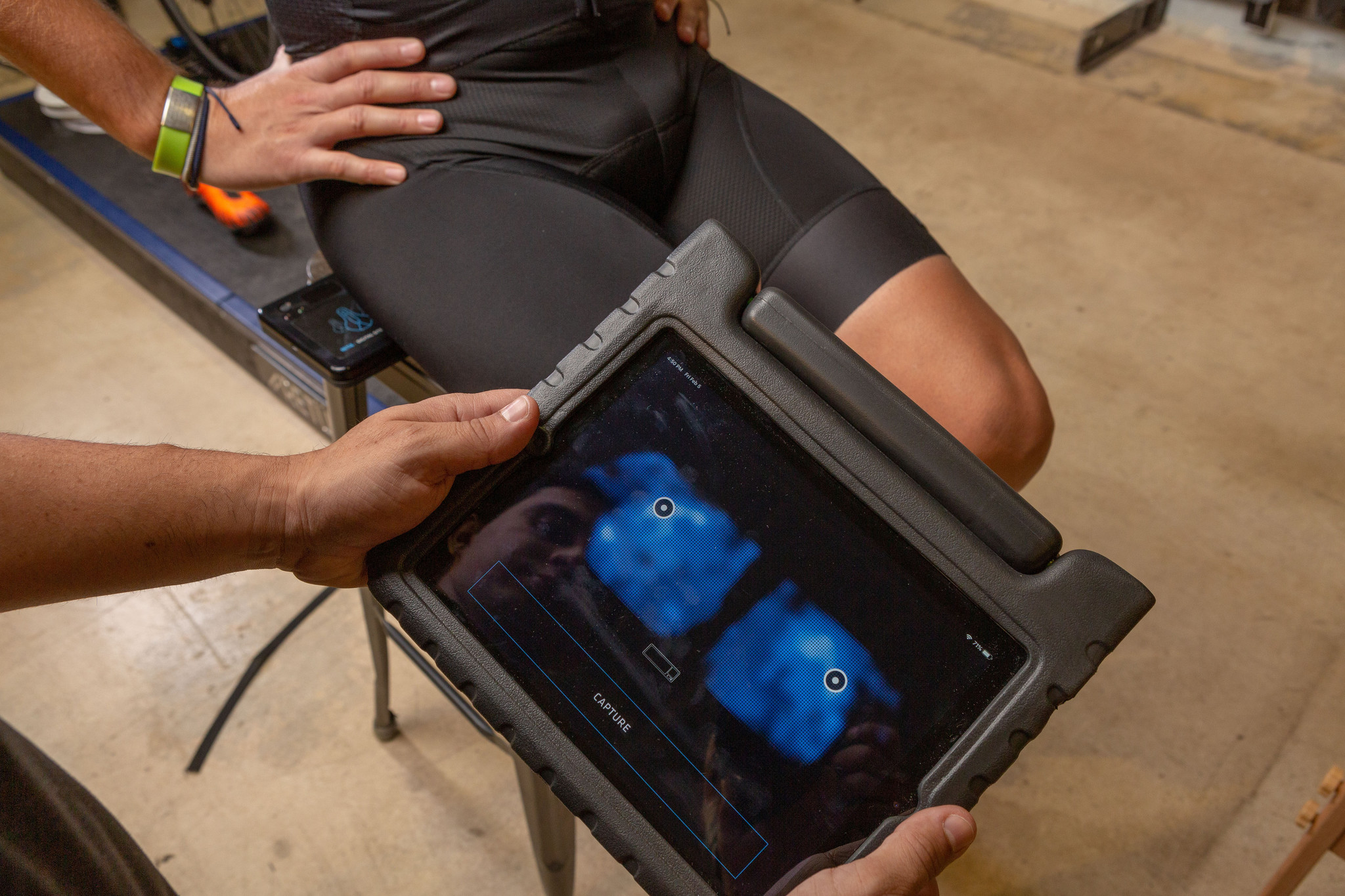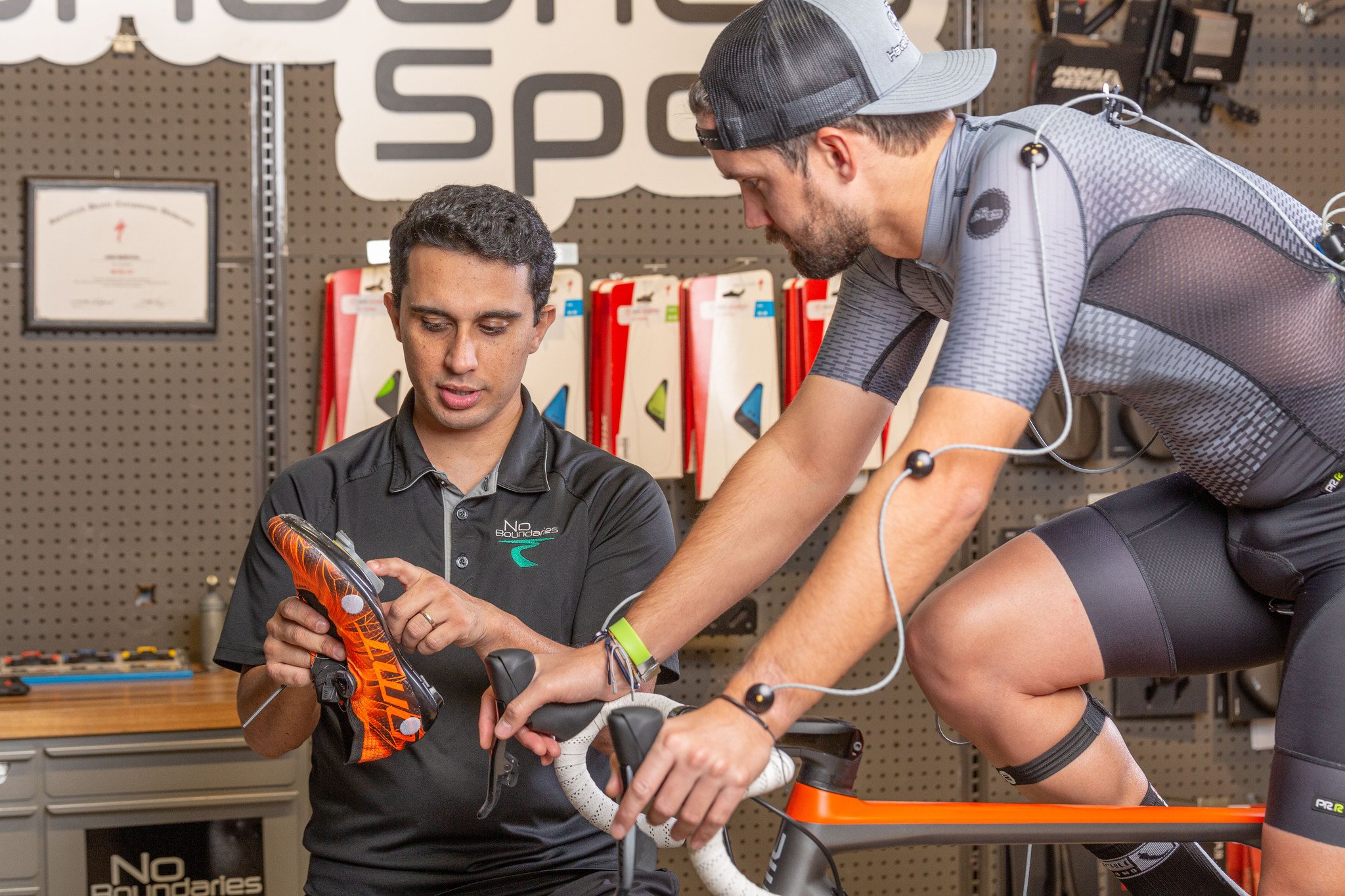 Last but not least, the 'Z Plane Assessment'. This is where all that foot, knee, hip pain can be corrected or supported. It is surprising to find how many riders don't know what a foot wedge is. All these steps help me get the rider in the best comfort, injury prevention, and performance position. Now, riding on a trainer at the fit studio and riding outdoors is a bit different which is exactly why a follow-up appointment is set up for 2-3 weeks after the initial fitting.