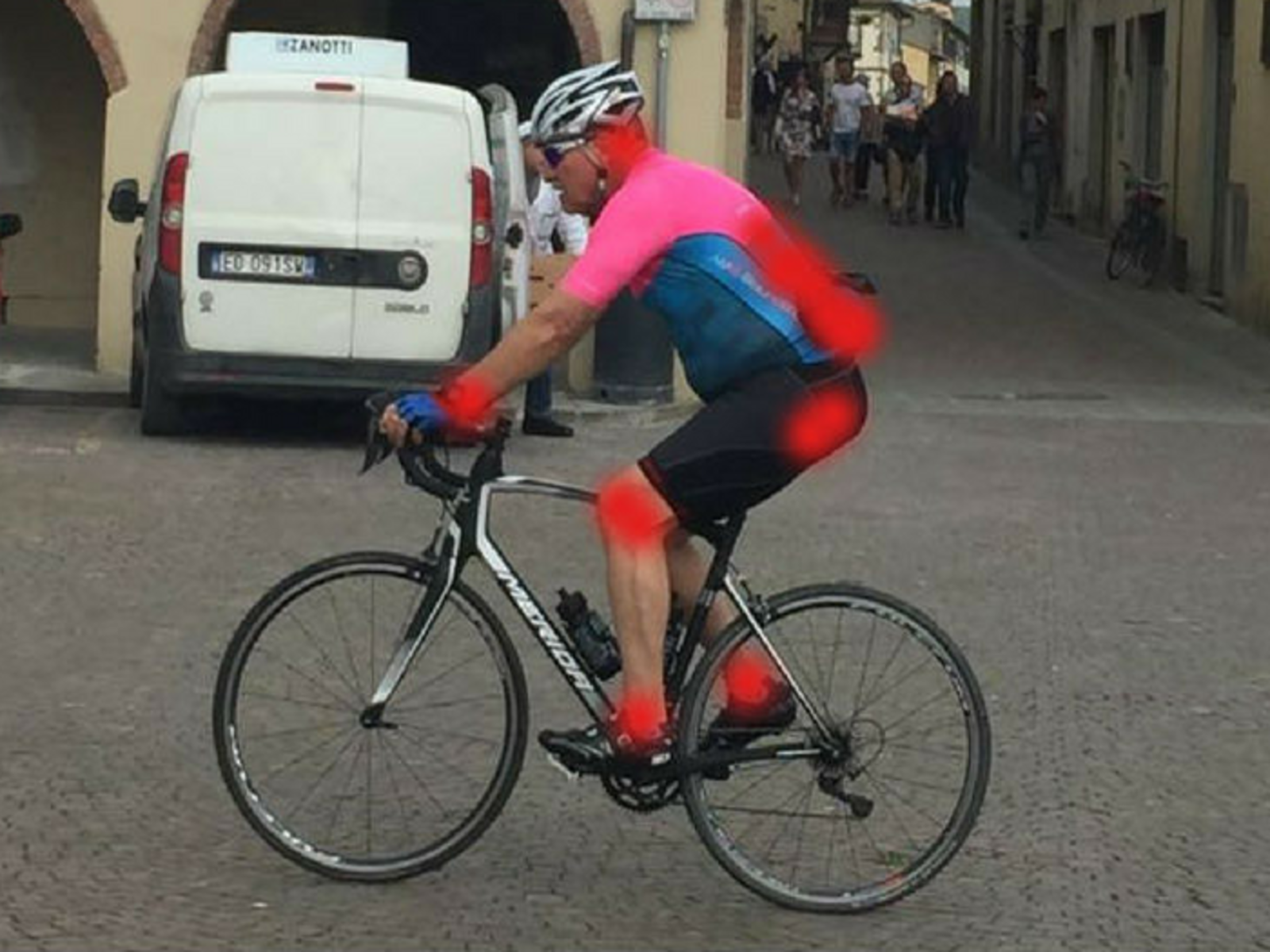 Cycling in Pain
As a beginner rider I never had a proper Bike Fitting, So of course, I would set the bike to what my friends or I thought was the right position (because it felt right or looked good). Which caused pain in back of my knee, saddle chafing and feet numbness, I always thought I had to get used to it or train to get over it. Without knowing that the "2.5cm" of extra saddle height made my hips rock like Shakira, pointed my feet like Bailarina and felt they were on anesthesia. All of that in "2.5cm".
If you, just like me when I started haven't had a proper bike fit, it's going to be hard to know what is good or proper! You're missing out in comfort, on improving performance and very important reducing chances of injuries.
Common types of Cycling Pain areas (Which are not normal or you can't just get over it) are:
Knee pain, Hip pain, Shoulder, Back, Saddle Sore and chafing hand numbness.
At No Boundaries Sport, with their  BikeFit and Retul experience, They can and want to help you find the proper position for you.