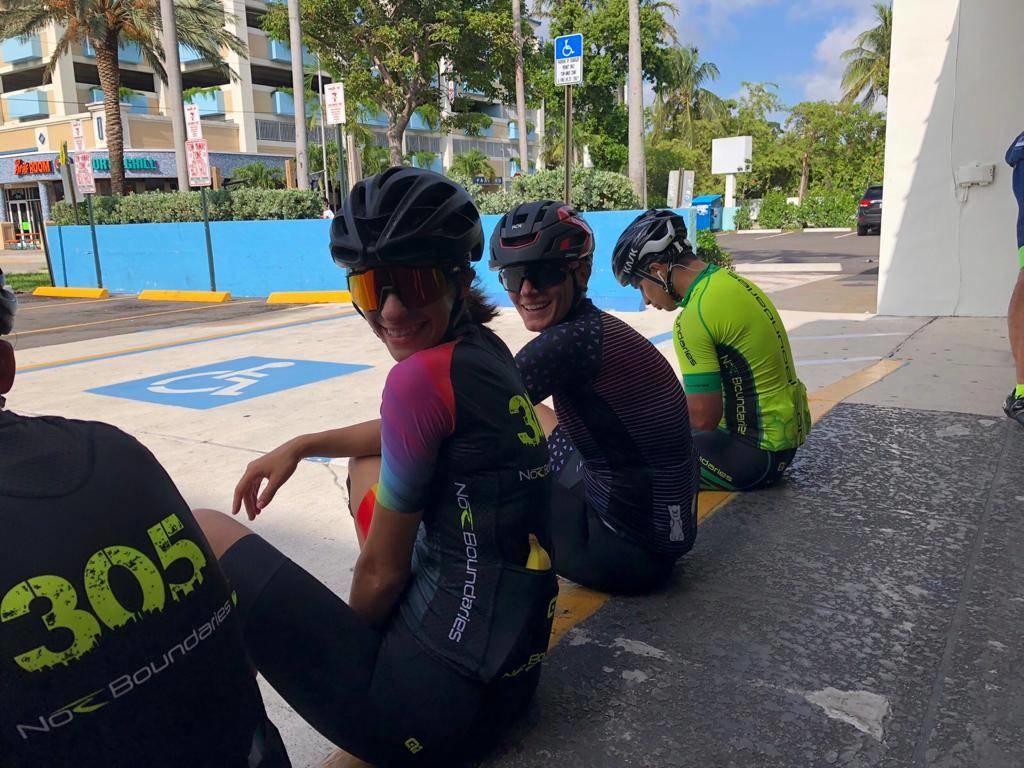 Riding 305
With the love of traveling at its peak, much time is spent asking 'where to next?' As you scheme a flawless vacation itinerary, or an escape from the in-laws, for most of us that R&R will most certainly involve a bicycle ride. For a traveling cyclist, location and ride-ability are vital to a successful cycling trip. Considering the top locations for cycling in the US, Miami may just be the best well-kept secret.  With a culturally rich network of riding clubs, a breathtaking oceanscape view, well-established cycling routes teeming with active cyclists; a better question would be 'when are we going?'.
      Miami's cycling scene is more than humidity and sea-level elevation gains. Playing Devil's advocate; any given Floridian whom is a cyclist will, more often than not, have a laundry list of incidents with abrasive local drivers. These points may be the culprit as to why Miami is not held in high esteem when discussing ideal cycling escapes, but I bet my bottom dollar the points that matter have yet to be made. The exclusivity that comes with the sport of cycling is generally a negative given in most areas. However, thanks to the welcoming community driven clubs, Miami is a great place for any rider from beginner to seasoned veteran. Within our local melting pot all walks of life find their way to form impressive cycling niches with inspiring group goals, here are a few favorites:
    On the road cycling side of things one that stands apart is Everglades Bicycle Club. They collectively invest countless volunteering hours leading varying rides of all levels. Aside from the informative meetings and cycling education they offer, they also advocate for improving cycling regulations and infrastructure for the community.
     For those cyclocross/adventure bike riders, we have the open-armed Graveler's Bicycle Group. This family oriented organization raises funds through their gravel riding events in order to selflessly provide school supplies to children in need. Their organized cycling rides offer options for just about any level rider looking for 'diverged roads less traveled by'.
     Lastly, and perhaps the most ambitiously successful of all the clubs would be the grassroots development of Virginia Key Bicycle Club. With loving board members, endless volunteer days in the hot Florida sun, and with a need for an alternative; this club has managed to carve an exceptional mountain bike park out of the rubble that was once a wasteland. Supplies purchased with donations, and crafted trails engineered by creative mountain biking die-hards, have resulted in a small mecca for all ages. From the family renting bicycles from the VK Outdoor Center, to the MTB rider with a need to shred a black diamond, there is something for everyone in this little oasis of sand and rock.
     Steering away from community projects, you'll find several cycling indulgences. Local breweries, tapas bars, cafes, and food trucks are littered throughout the Miami area. Early birds to night owls have several routines to pick from when choosing a watering hole to refuel amid their ride. Nothing quite equates to a morning 'cafecito' post group-ride in Key Biscayne or a late night stop in Wynwood on a Taco Tuesday. Riding through the bones of this city late night is certainly an endeavor for some, but once familiarized, soaking in the nightlife is quite the recommended experience. With the natural artistry of the beaches complimenting the defiant talent of local graffiti artists, a Miami cyclist's backyard is as precarious as it is convivial. Truly admiring the Miami local cycling culture is to revel in rain clouds and regard silver linings.
     We highly recommend a visit to Miami if you have yet to come. At No Boundaries Sport you can find all your equipment needs for a fun ride around the city (shoes, helmets, bikes, nutrition, etc.). If you're looking for a group to ride with, join us for our SAG supported weekend group rides! You can find more details on rides, and rental bikes on our website. Pass by the shop or shoot us a call with any questions you may have. As fellow cyclists, we look forward to answering every rider's inquiry with helpful tips and riding recommendations. Keep the rubber side down and we'll see you out on the road!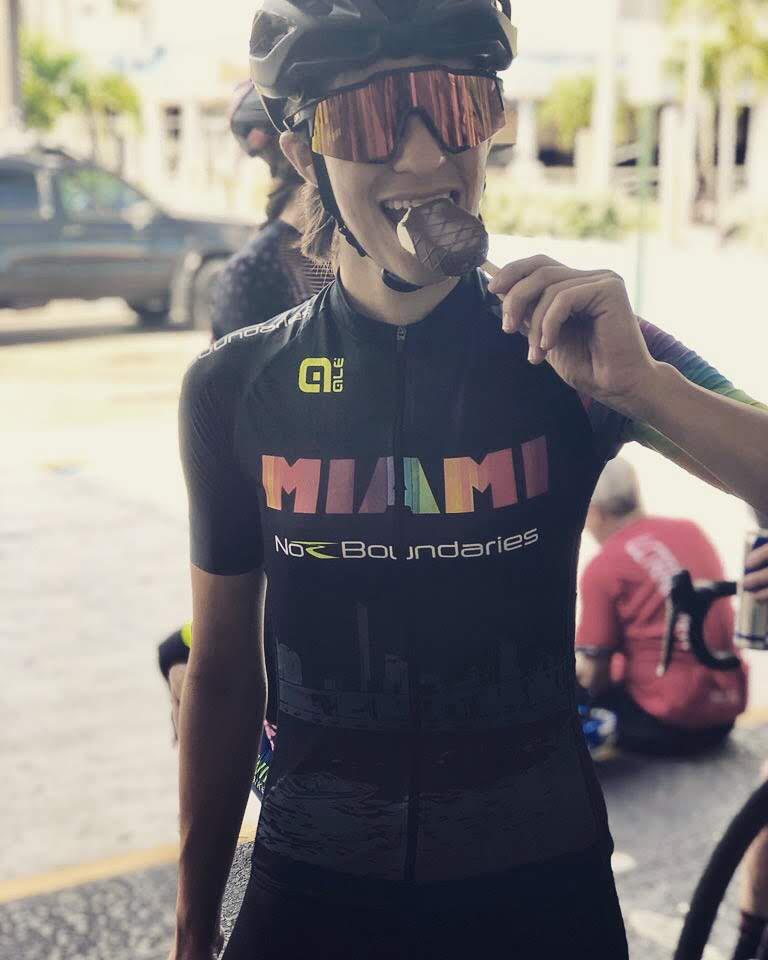 Isabella Rojas
www.noboundariessport.com