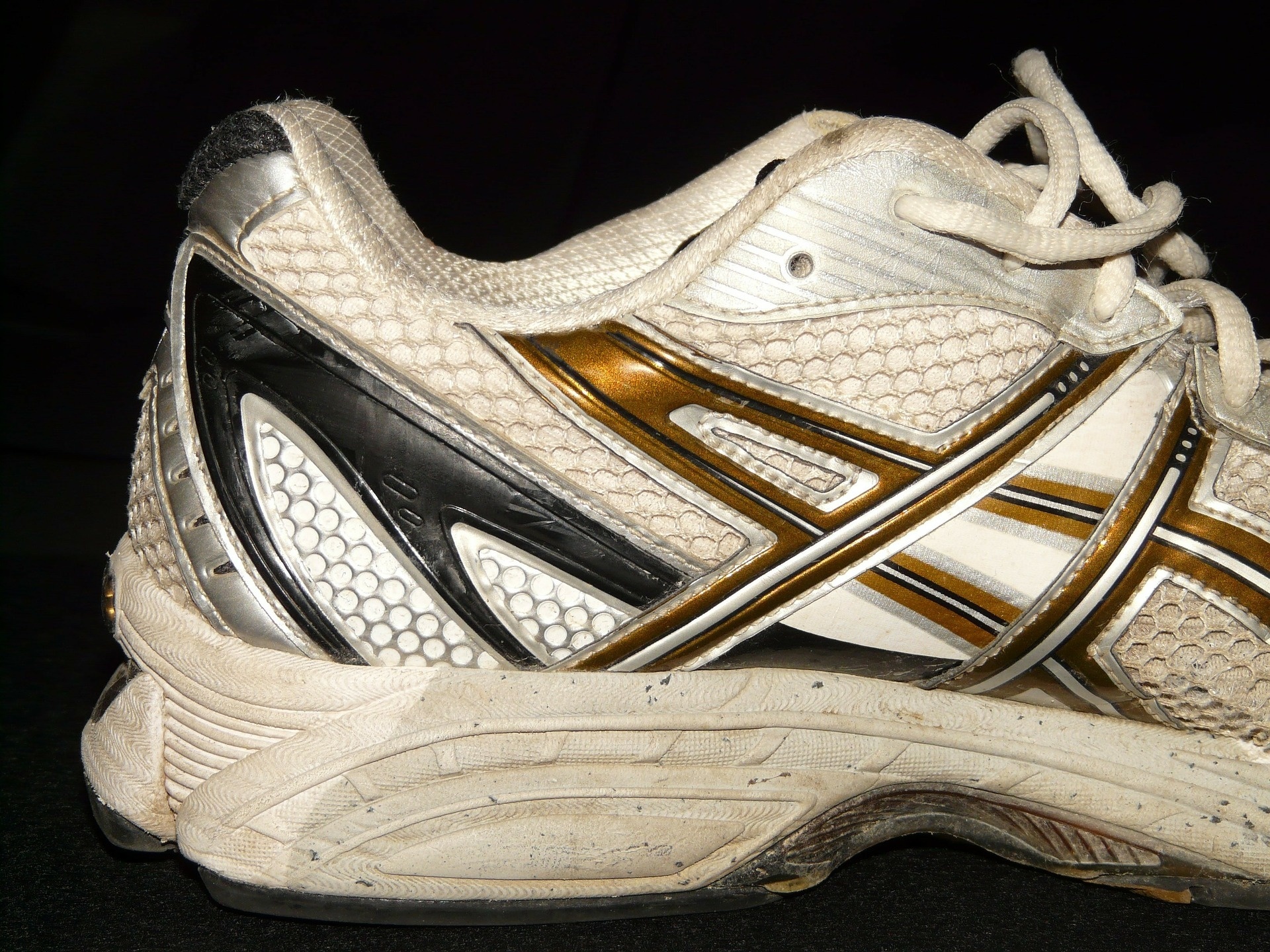 The Life of a Running Shoe.
In order to stay injury-free, it is crucial that we monitor the mileage making sure all systems go. Most high-quality running shoes should be replaced anywhere from 300 and 400 miles depending on how many shoes you are training in. Here is a simple chart that may help.
 
Time/week
Distance
Monthly Total

 

3 +
1 Long Run

 

3-6 miles /
8-10 miles

 

36-72 miles

 

 

4 +
1  Long Run

 


6-8 miles /
10-15 miles 

 

 

96-128 miles

 


5 +
1 Long Run

 

 

8-12 miles /
15-19 

 

 

160 - 240 miles

Symptoms of overdue running shoes are flat feeling shoes. Leaving you no bounce or cushion for your muscles and joints. Uneven wear on the sole, completely throwing your balance off and leaving you prone to injury says "FleetFeet" in an article of shoe longevity. These are just to list a few. Having multiple shoes in your arsenal is the best way of getting the most out of your running shoes without having to say goodbye so fast.

The recommended two pairs minimum is key. We all live busy lives and may have trouble keeping track ourselves, Garmin or Strava applications can be great for tracking the miles for you, letting you know when it's time to hit that donation tub. If that isn't easy enough for you, we will be implementing a six-month reminder email letting you know when you need to hit NO BOUNDARIES for a new pair. Stay safe out there and see you soon.