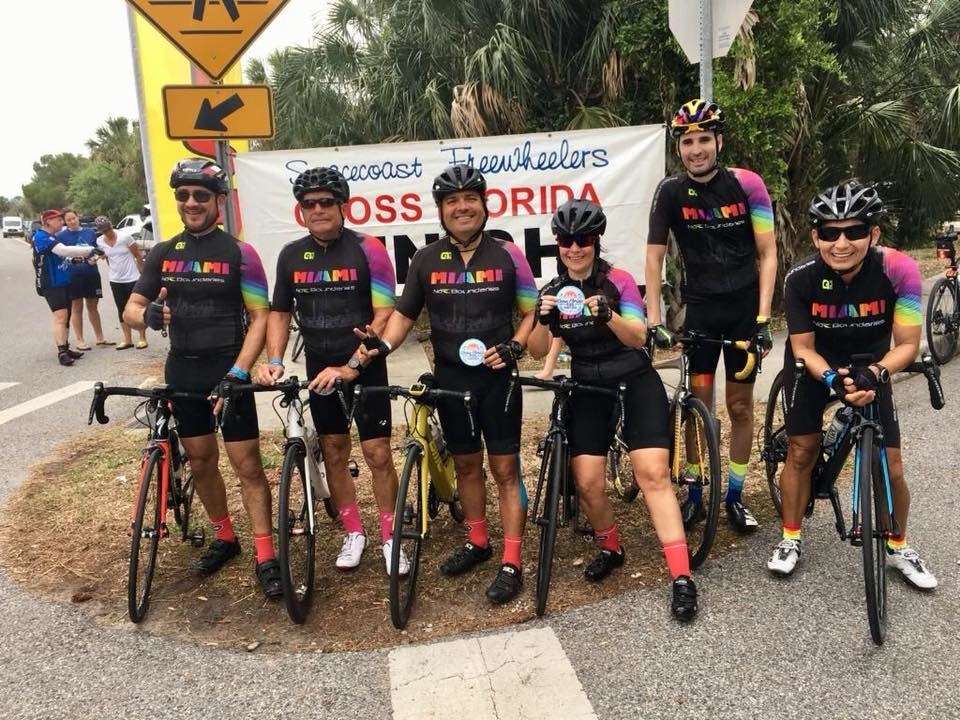 What were they thinking?
The Cross Florida Ride is a 170-mile event. They start in Cocoa Beach at Alan Shepard Park at the eastern terminus of SR-520, and will be traveling a well-marked route south of the metro Orlando area, then through hilly Pasco county, and finishing up at the beautiful Bayport Park on the Gulf coast.
The most exciting part is the last one. Everything looks nice, exciting, and easy until mile 110. That point is where the challenge starts.
Specifically, at mile 112, start the hills (several, a bunch of them, some huge and so on), so if you did not take care of the details, you're going to start to pay the consequences and start to think: what the H%#% am I doing here?
But, what does that challenge have that make hundreds of Florida cyclists register in that kind of event? Read what cyclists said about it.
*You are becoming invincible. Mile-by-mile you will bring yourself much closer to becoming invincible. Pain, chafing, sweat, tears, and blood will all just be memories as mile after mile you move closer to being unbreakable.
*You take care of the details. When riding long distances if you don't take care of the details, forget to eat, hydrate yourself, and move your shoulders, hands or back every other mile you are going to pay the consequences sooner than later.
*You learn how to ride in a group. You log a lot of miles in a training cycle. Cycling with a group with a common goal helps ease each training cycle. You push each other to do your best and count on one another to help you through a rough day and a long ride.
*You have to learn to be patient. Do you know what it means to ride more than 100 miles to start to give your best because of the hills? It doesn't matter if you feel fresh, strong, if other riders are pulling, pushing or anything in between; you have to ride with strategy, be smart and patient.
*You will inspire others. Whether you are riding to a PR or just trying to finish, someone on the sidelines is going to start cycling soon because of seeing you pushing through this distance.
It is beautiful and every mile worth.
You'll test yourself because it is a physical and mental challenge. Period.
Inspire others and share with us what other reasons push you to get into that great big challenge?