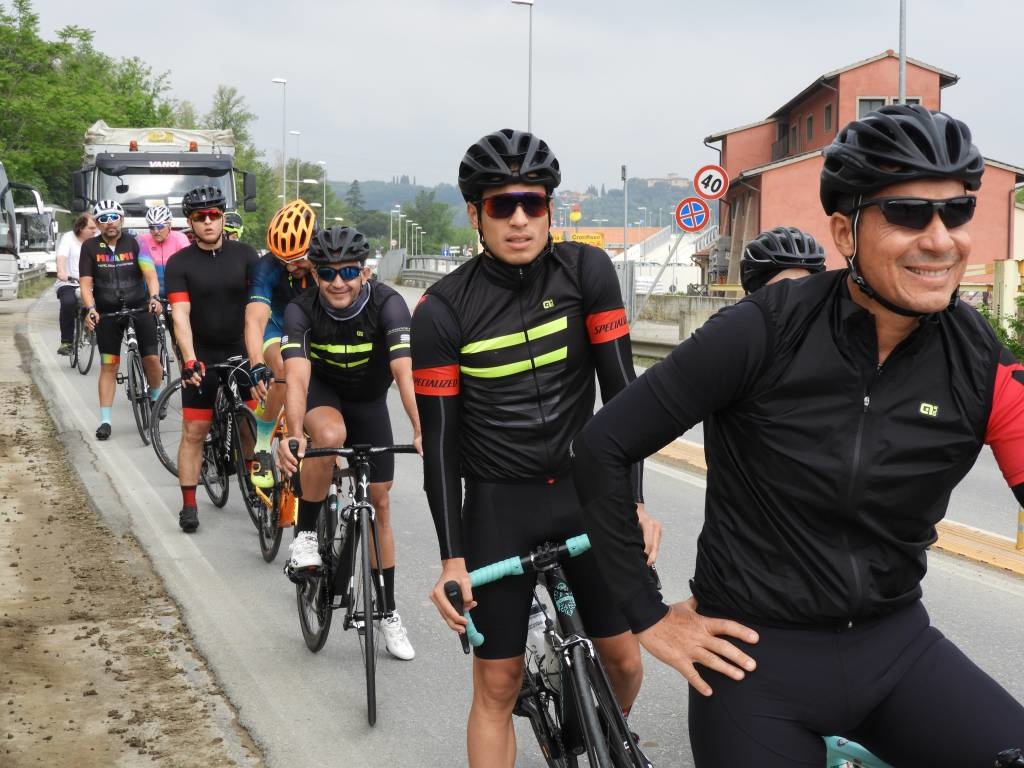 Get Ready To Be Amazed
A year and a half ago I did the No Boundaries Sports Tour on the Dolomites, which was beautiful. The climbs and the descents were really hard, super hard, but for me, it was a blast; fast and long. Some people didn't like the descents or they got a little bit freaked out about it, but I loved it.
I remember when I got to top and I looked over; observing the scenery, the mountain, the trees, it was beautiful. At the end of the day when you finish riding, you feel satisfied because it is really that kind of stuff you don't see it here in Florida. It was breathtaking.
The food was also unbelievable! 
In Tuscany the landscape is very different than the Dolomites; you go through the little towns, the little houses and you see the people cutting their own vegetables. They grow their own grapes for wine, which is also very nice to observe; and at night, the tour has many other options.
This year I brought my wife, and I really enjoyed with her. She didn't ride but she was able to see Italy from a different perspective. 
In the tour there were 4 or 6 spouses, and my wife and they were able to do a separate tour in the morning, like shopping, wondering around the city and stuff. When we finished riding, we met whit them to shop, have lunch or dinner.
I'm glad that I shared this experience with my wife, she had a great time and I spend a wonderful time with her as well, it was very special.
No Boundaries Sports team provided a great service, they picked us up at the airport, and they helped us go from one hotel to another. This is another thing! When you ride, you go from one hotel to another with your suitcases and your stuff, but here you don't need to worry.
Another anecdote, is that we rode with Andrea. The guy is unbelievable, he is a Pro rider, really nice, really patient, and if you have any questions he can answer all of them.
Also, if you can't keep up in the group, he will come back to help you, and he will coach you and keep you together with the group.
Even if you think that you can't ride with the group, he will help you get there.
There is a mechanic also, he would get up early and he would tune the bikes. He would also wash them and set them up for us. All I had to do was to wake up and show up. I felt like I was a Pro Rider riding with a Pro Team.
If you are thinking about doing this tour, you should! It is a wonderful experience; you actually see Italy in different ways, because sometimes when you take these tours, they take you to the city or shopping, but with No Boundaries Tours you are meeting people that share the same passion for cycling; which means that you are making new friends and also enjoying the scenery in Tuscany.
Take your wife and your spouses (or husbands) you'll have a blast!